Uudised
Mystic BMX
[14.02.10]
Mysticu Sessioni äkshõnite fotod siin.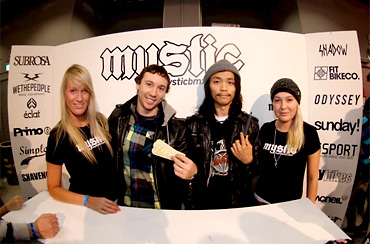 ---
Fotogalerii Defgrip'is!
[12.02.10]
Kena fotogalerii Simpel Sessioni BMX-poolest üleval
Defgripi ajakirjas
!
Fotode autor: Vincent Perraud.
Lisa on mehel ka isiklikus blogis
.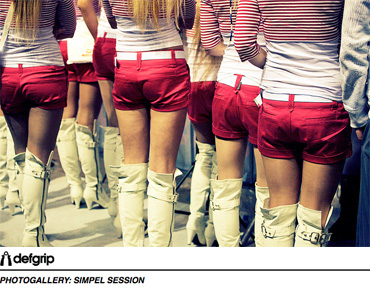 ---
Catfish on the mic!
[11.02.10]
Catfish took the stage and did a short spontaneous rap perfomance on Friday at Red Bull Simpel Session Warm-Up party. So check out this quick freestyle rap from the man on the mic…Catfish.
Catfish did some freestyle rapping also on Sunday at our Afterparty in Von Krahl. Does anyone have a footy from that?
---
Simpel Session 10 in videos
[11.02.10]
Paljud parimad Simpel Session 10 videod on nüüd kõik kogutud
SIIA
.
Meie enda täispikk saade ning mitmed teised videod samuti tulemas...

---
Uus LIVE veebiülekande rekord!
[09.02.10]
Our Simpel Session LIVE HD web stream gathered a new record of viewers – almost 210.000
! People from altogether 97 countries were watching the stream! Biggest numbers of viewers were from countries such as Estonia, Russia, Czech Republic, Germany, Poland, United Kingdom, France, Latvia, Hungary, Ukraine, Lithuania, Spain, Finland, United States, Brazil etc.

---
Meie BMX-videod läbi Freecasteri
[09.02.10]
BMX Final Highlights
BMX 1st Drew Bezanson
BMX 2nd Brett Banasiewicz
BMX 3rd Ben Wallace
BMX Quali Highlights
---
Meie skeidivideod läbi Freecasteri
[09.02.10]
Skate Finals Highlights
Skate 1st Adrien Bulard
Skate 2nd Tim Zom
Skate 3rd Sami Miettinen
Skate Quali Highlights
---
Coverage
[07.02.10]
All the videos from freecaster.tv

Awesome BMX stuff from Transworld BMX.
---
Red Bull BMX best trick video
[07.02.10]
---
Skate final run + Snickers best trick
[07.02.10]
---
1
2
3
4
5
6
7
8
9
10
11
12
13
14
15
16