VIDEOCLIPS
[22.09.07]

Simpel Session Summer Splash videoclips are uploaded to Freecaster.com.
Skateboarding clip
BMX clip


SIMPEL SESSION WEB ONLINE 1.OCT!
[11.09.07]

SIMPEL SESSION 08
[10.09.07]
Simpel Session 08 will take place on January 25-27, in Tallinn, Saku Arena!

PICS
[27.08.07]
Check out pics from our friends Shetti.eu, Weekend, Nagi and Teip.ee.


CONCLUSION!
[25.08.07]






We want to thank everyone for coming out! The jam was really amazing and many good riders from Estonia, Latvia, Russia, and even France, England, Finland and Australia showed up. We had over 70 riders altogether and although a little windy sometimes the weather was perfect. Daniel Hunt got an ankle injury when he tried to fufanu the big wallride. We hope he recovers quickly! Last but not least we would like to thank everyone who helped out! You people rule!

Here are the final standings:



Skate street final:


1. Sergei Semitsev EST
2. Kaur Rank EST
3. Eron Nõlvand EST
4. Aleksandr Tubin EST
5. Jaan Suits EST
6. Edgar Kiisa EST
7. Kristjan Prik EST - (already has Session invitation)
8. Gatis Celmins LAT - (already has Session invitation)
9. Hendrik Gross EST
10. Nils-Erik Vesberg EST
11. Martin Halumets EST
12. Romario Siimer EST
---------------------
13. Dimas Igolkin
14. Samuel Oja
15. Toomas Seppänen
16. Alari Teede
17. Sander Vahepõld
18. Tim Prozokov
19. Mario Visnap

Estonian riders from 1-6 and 9-12 got invitation to big Simpel Session from todays Summer Splash jam. Simpel Session tickets for Latvians went to:

Rudolfs, Davis, Verners

and

Levs Berezins

.



BMX street finals:


1. Luc Legrand FRA
2. Anders Lainevool EST
3. Artur Dietrich FRA
4. Oskars Zajarskis LAT
5. Ruslan Kurilin LAT
6. Vasya Borisenko RUS
7. Viktor Ignatenko EST
8. Alexander Furaev RUS
9. Eduards Zunda LAT
10. Raigo Suija EST
11. Andris Dembovskis LAT
12. Risto Kütt EST
13. Martin Sleja LAT
14. Lauri Suuster EST
15. Martin Raadik EST
16. Sergey Lukyanuk RUS

Invitation to big Simpel Session
Estonia:

Andres Lainevool, Viktor Ignatenko, Raigo Suija, Risto Kütt, Lauri Suuste, Martin Raadik, Oliver Kurbas

and

Dmitri Gorjajev

.
Latvia:

Oskars Zajarskis, Ruslan Kurilin, Eduards Zunda, Andris Dembovskis

and

Martin Sleja.



More photos from the contest to follow! (Photos by Timo Toots)


UPDATE
[24.08.07]
One photo from thursday morning. We're actually finishing the set-up by now:)




PARK IS SHAPING UP
[23.08.07]
The course is shaping up! Here are some pictures from yesterday.






Entrance for free
[23.08.07]
We have been asked for tickets. We're glad to tell you guys that the event is free of charge for spectators!

The course will stay up
[21.08.07]
Another good news for everyone who plans to come out for the jam.
We're keeping the course up for another week after the comp, so everyone can ride it!

ADDITIONS
[21.08.07]
Latest additions:


Skate:


Gatis Celmins LAT
Madis Trei LAT
Hendrik Gross EST



BMX:


Mario Kajasalu EST
Aivars Sneiders LAT
Andris Dembovskis LAT
Oskars Zajarskis LAT
Joosep Nilk EST
Matthias Tamberg EST
Aleksei Kokarev EST
Daniel Hunt AUS
Arthur Dietrich FRA
Jens Linberg SWE
Risto Kütt EST


Oliver Kurbas EST

ATTENTION
[14.08.07]
We will remind for all Baltic BMX riders and skateboarders that main prizes for best riders on Simpel Session Summer Splash will be invitations to Simpel Session 08 in Tallinn, on January 25-27. No more invitations will be given out afterwards! So back your backbags and buy your ticket to Tallinn!

COURSE ONLINE!
[14.08.07]
Here's the course layout for Simpel Session Summer Splash. This will be the first outdoor contest in Baltics that feature a specially built skatepark. And what a skatepark. Can't wait to shred that thing.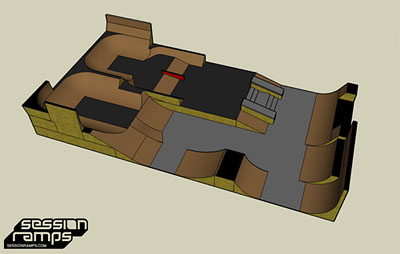 Good news for Tallinn locals - after the contest the course will go inside Pääsküla skatehall!


RIDERS
[13.08.07]
Updated riders list!



Skate:


Sander Vahepõld EST
Kaur Rank EST
Karmo Kalda EST
Toomas Seppänen EST
Janek Aasa EST
Martin Halumets EST
Andry Pikhof EST
Edgar Kiisa EST
Aleksandr Tubin EST
Jaan Suits EST
Hendrik Hundt EST
Ronald Harjak EST
Madars Apse LAT
Rudolfs Hencels LAT
Emils Metlans LAT
Tomas Jokubonis LIT
Kipras Jokubonis LIT
Nils-Eerik Vesberg EST
Pärtel Niitaru EST

BMX:


Martin Sleja LAT




Oskars

Zajarskis LAT


Arthur Dietrich FRA
Daniel Hunt AUS
Jens Linberg SWE
Eki Vainikka FIN
Rasmur Paimre EST
Viktor Ignatenko EST
Anton Ardel EST
Raigo Suija EST
Mike Miller GBR
Luc Fregrand FRA
Vasya Borissenko RUS
Ruslan Kurilin LAT
Janis Cunculis LAT
Dmitri Gorjajev EST
Pavel Terentyev RUS
Alexander Furaev RUS
Sergey Lukyanyuk RUS


TIMETABLE
[12.08.07]
Timetable is online...

RIDERS FROM ABROAD
[09.08.07]
Simpel Session qualification jam is not only about riders from the Baltics. Among others Mike Miller from the UK, Luc Legrand from France and Vasya Borissenko from Russia will pay a visit.

REGISTRATION TO THE COMP IS OPEN
[03.08.07]
The registration for the comp is open! Click here to fill the forms and sign up for the contest. Make sure you read the text before. The registration costs 150 EEK which we ask you to wire over. Please check the details from the 'registration' link.


RIDER REGISTRATION
[20.07.07]
Howdy! The rider registration will be up next week along with more detailed comp info. There's some other events going on in Europe at the weekend of Summer Splash but that doesn't stop our summer jam to have quests from Russia, Finland, England and elsewhere. We're gonna reveal more information in a bit.


Location
[04.07.07]
The location of the contest is fixed. Check more from 'location/skatepark' page.




SUMMER SESSION
[01.07.07]
Yo Fellas! Some of you have been asking for a good reason to visit Estonia in the summer and there you finally have it. Simpel Session is putting out a summer edition contest - Simpel Session Summer Splash on 25th August. We're back after 4 years break in bigger summer events. We have a new exciting location in the center of Tallinn and new Wessel park coming. This event is also qualification contest for Winter Bash on 25-27th January 2008. So grab your board or bike and hop over. Summertide of Tallinn has a lot of good street to ride too.

Don't forget to keep checking the web site for the latest updates.

Moments from past outdoor Simpel Sessions: